the MODERN Plastic Surgery & Medspa
3100 Galleria Drive, Suite 205
Metairie, LA 70001
Phone: (504) 517-6200
Monday: 9 a.m.–5 p.m.
Tuesday: 9 a.m.–5 p.m.
Wednesday: 9 a.m.–5 p.m.
Thursday: 9 a.m.–5 p.m.
Friday: 9 a.m.–3 p.m.

Laser Skin Resurfacing
At the MODERN Plastic Surgery & Medspa, laser skin treatments are as unique as you are. Whether you are just starting to notice wrinkles and unwanted brown spots or your skin is looking and feeling noticeably older than you'd like, laser skin resurfacing at our New Orleans practice can be personalized for your cosmetic goals. With a single device, Dr. Jules Walters and his aestheticians help women and men rejuvenate their skin within their desired recovery time.
Photos courtesy of Sciton. Keep in mind that each patient is unique and your results may vary.
---
What Is Laser Skin Resurfacing?
Laser skin resurfacing is a skin rejuvenation treatment that safely removes the dead, damaged outer layer of the skin. The depth of these treatments is adjusted for each patient's unique concerns and available recovery time.
---
How It Works
Our skin resurfacing laser is an ablative, full-field erbium:YAG laser, which means it removes the entire surface of the skin instead of pinpoint areas like fractional lasers such as the HALO® laser. The body replaces the treated skin cells with new, healthy skin cells, and collagen production increases within the skin.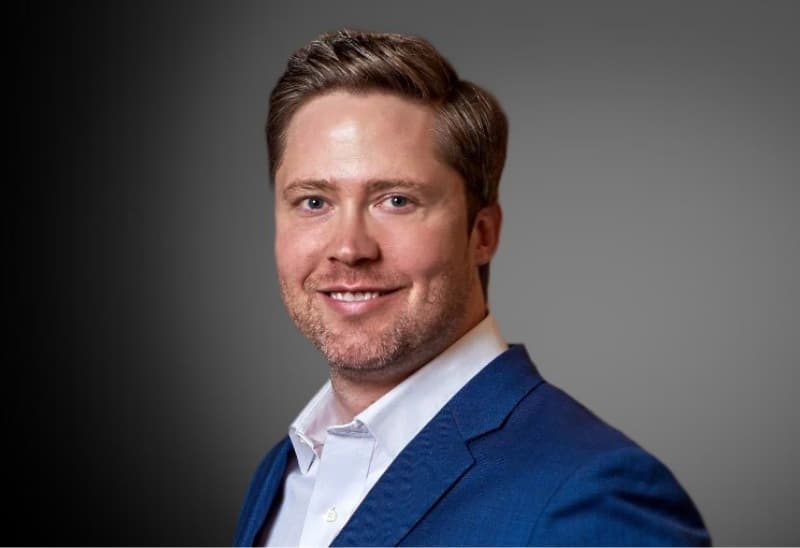 Meet Our Surgeon
Jules Walters, M.D.
Dr. Walters draws from his exceptional training, experience, and skill to create beautiful, natural-looking results. He is board certified in both plastic surgery and general surgery, and completed extensive training in both aesthetic and reconstructive plastic surgery. His memberships include:
American Society of Plastic Surgeons
Louisiana Society of Plastic Surgeons, President
American Medical Association
His credentials, integrity, and patient-centered approach make him one of the best-rated plastic surgeons in New Orleans.
Meet Dr. Walters
Credentials You Can Trust

Credentials You Can Trust

Am I a Good Candidate for Laser Skin Resurfacing?
Laser skin resurfacing is ideal for patients who want smoother, clearer, and firmer skin. It effectively treats a variety of concerns, both mild and significant, including:
Deep wrinkles and fine lines
Scars from acne, surgery, and injury
Excess pigmentation, including sunspots and freckles
Scaly patches (actinic keratosis)
Poor skin tone
Rough, uneven texture
This treatment isn't recommended for people with active acne.
---
Which Areas Can Be Treated?
Laser resurfacing is safe for all skin tones on sun-exposed areas, which often include the:
Face, including around the eyes and lips
Neck
Arms
Décolletage/chest
Hands
Legs
---
What Are My Laser Resurfacing Treatment Options?
Dr. Walters and his aestheticians can adjust each treatment to the patient's unique needs, even different treatment areas. Here are the options, listed from least to most aggressive:
MicroLaserPeel®: Superficial resurfacing for correcting fine lines and pigment and improving tone and texture.
ProFractional Therapy™: Fractional resurfacing for improved tone and texture. This option is an excellent complement to the MicroLaserPeel.
Contour TRL™: Can be adjusted for significant signs of sun damage and aging, including deep lines, pigment, uneven texture, noticeable scars, skin thinning, and laxity.
During your consultation, Dr. Walters or one of his aestheticians will create a personalized treatment plan to renew your skin's radiance and youthful texture. He may recommend other skin treatments instead of or in addition to laser resurfacing such as BBL HERO®, HALO®, or a chemical peel.
Before you are scheduled for a more intense laser peel treatment, Dr. Walters may recommend a home skincare regimen to prepare your skin for a few weeks.
| | | | |
| --- | --- | --- | --- |
| Consideration | NanoLaserPeel | MicroLaserPeel | Contour TRL |
| Type of treatment | Superficial | Light to moderate | Light to deep |
| Conditions treated | Dull, lifeless skin | Fine lines, excess pigment, superficial scars | Lines and wrinkles, excess pigment, uneven texture, thinning, laxity |
| Anesthetic | Topical (optional) | Topical | Topical and oral |
| Recovery time | 1 to 3 days | 1 to 7 days | 7 to 14 days |
| See results | 3 to 5 days | 3 to 5 days | 2 to 6 months |
| Number of treatments | 1 to 3 | 1 to 3 | 1 |
---
How Is Laser Skin Resurfacing Performed?
If your complexion needs mild improvement, we may apply a topical anesthetic to numb targeted areas of the face or body. For more aggressive treatments, Dr. Walters may prescribe medication to be taken prior to the procedure to reduce anxiety and minimize discomfort. A local anesthetic may be injected prior to treatment to help you feel more comfortable during the procedure.
Once the skin is prepared, you will relax in our special treatment chair while the laser handpiece is passed over your skin. You may sense the heat of the laser and then cool air from the system's built-in cooling device.
A Softer, Clearer Complexion
Laser skin resurfacing treatments provide amazing results if you are looking to get a more youthful appearance. If you are curious about laser treatments and want more information about the benefits of HALO, Contour TRL, or our additional nonsurgical procedures, we encourage you to contact the MODERN Plastic Surgery & Medspa in New Orleans, LA, today to make your appointment.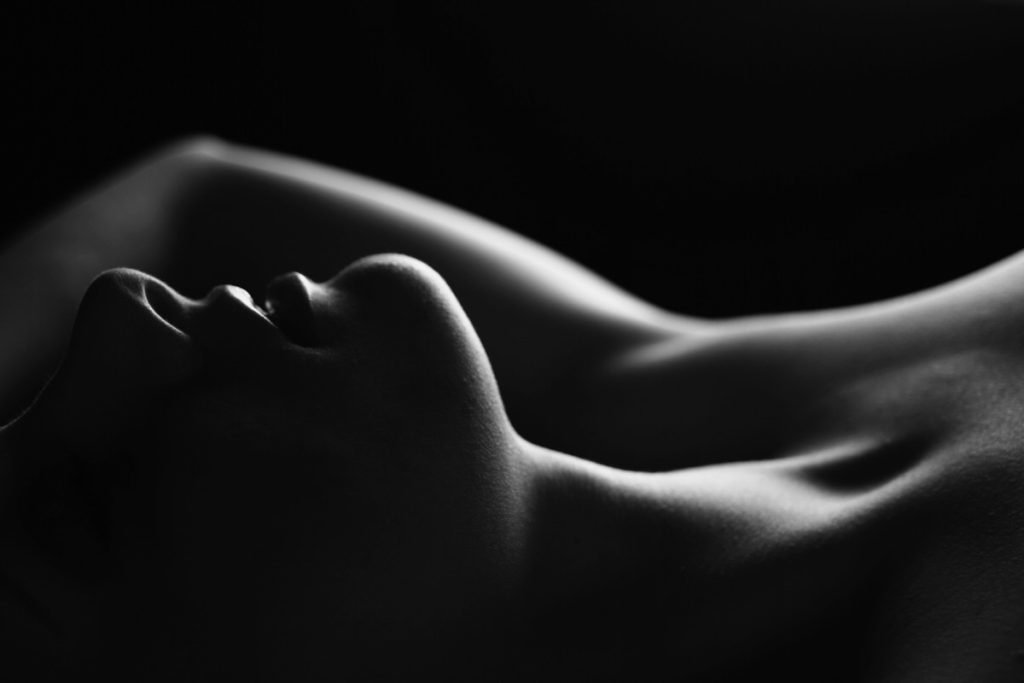 What Can I Expect for Recovery?
Patients return home the day of their procedure. You may need to have a friend or family member drive you depending on the aggressiveness of your procedure. In general, recovery involves the following:
Light to medium resurfacing: After treatment, we will smooth protective ointment over the skin. The treated skin may look mildly red and swollen like a sunburn for up to 8 hours. The skin will peel for about 3 to 5 days as it renews itself.
Deeper resurfacing: After treatment, protective dressings may be applied to treated areas. Irritation, swelling, and burning symptoms may be stronger. Treated skin will naturally crust, flake, and peel off. It's crucial to shield your skin from environmental exposure and avoid accelerating the recovery process to prevent scarring. The recovery period may last several weeks.
It is important to minimize your UV exposure following a laser treatment and use sun protection throughout the day. After your skin heals, it will feel smoother and appear younger, clearer, and more radiant. With more aggressive treatments, firmness and tightness will increase over time as collagen is gradually replenished.
Frequently Asked Questions
What's the Best Type of Resurfacing for Me?
Dr. Walters can help you decide which resurfacing treatment is best for your concerns and goals in your consultation. The best treatment for you will depend on the health of your skin, any skin problems, and the skin depth you want your treatment to reach. How long you are willing to give your recovery may also be an important factor when you create a treatment plan. When in doubt, it's better to try a lighter treatment to see how you like your outcomes and adjust as needed for your next appointment.
---
How Often Should I Get Laser Resurfacing Treatments?
Based on the resurfacing method you and Dr. Walters choose for your procedure, you may need to wait several weeks or months between appointments. Deeper treatments will provide results that last a long time; however, they will need a lengthy recovery period. You should talk to Dr. Walters about how frequently you want to come back for appointments so he can consider this when choosing a type of resurfacing during your consultation.
---
How Can I Help My Skin Recover After a Resurfacing Treatment?
Dr. Walters or someone on his staff will talk to you about ways to speed skin healing after a laser treatment. The number one rule is don't pick or peel your skin. Doing this can lead to lasting damage, including scars. You should forgo all hair removal methods on the treated skin, which means no waxing, shaving, or depilatory creams. We will suggest a cream to help soothe your skin.
Our Patients Say It Best
Read what real people have shared about their experiences at the MODERN Plastic Surgery & Medspa, from the results they achieved to the care they received along the way.
"I have had a wonderful experiece with Dr. Walters and his staff. Everyone is welcoming and friendly..."
"I am so happy with my whole experience at the Modern. Dr. Walters reputation and talent is why I made a consult appointment, his kind bed side manner..."
"Dr. Jules Walters is the best plastic surgeon around! I wouldn't have any cosmetic procedure done by anyone else. He is so professional..."
Dr. Walters and his staff are absolutely amazing! I am one month post op and already thrilled with my...
Zero complaints! I love that Dr. Walters is available at all times post surgery if you should have any...
Dr. Walters is great. I had concerns about my results being that my "before" had a couple restrictions....
Dr. Walters and his staff have been extraordinary from the beginning! They are always so sweet and willing...