the MODERN Plastic Surgery & Medspa
3100 Galleria Drive, Suite 205
Metairie, LA 70001
Phone: (504) 517-6200
Monday: 9 a.m.–5 p.m.
Tuesday: 9 a.m.–5 p.m.
Wednesday: 9 a.m.–5 p.m.
Thursday: 9 a.m.–5 p.m.
Friday: 9 a.m.–3 p.m.

Morpheus8 RF Microneedling
Morpheus8 RF microneedling combines microneedling with radiofrequency to revive and refresh aging skin. We offer this minimally invasive skin treatment to men and women in New Orleans and Metairie, LA, who want to improve their skin's texture, reduce hyperpigmentation, and address the effects of sun damage.
What Is Morpheus8?
Morpheus8 is a nonsurgical skin rejuvenation procedure that advances microneedling by pairing it with radiofrequency (RF) energy. This approach enables us to target more advanced aging and reach deeper into the skin and fat for enhanced rejuvenation in the cheeks, jawline, abdomen, and other areas.
How Does It Work?
The Morpheus8 device targets, pierces, and heats the superficial and subdermal skin layers, triggering the body's natural healing response. As collagen production spurs skin repair, radiofrequency energy also remodels the fat underneath the skin to improve overall skin quality and achieve a firmer, lifted look.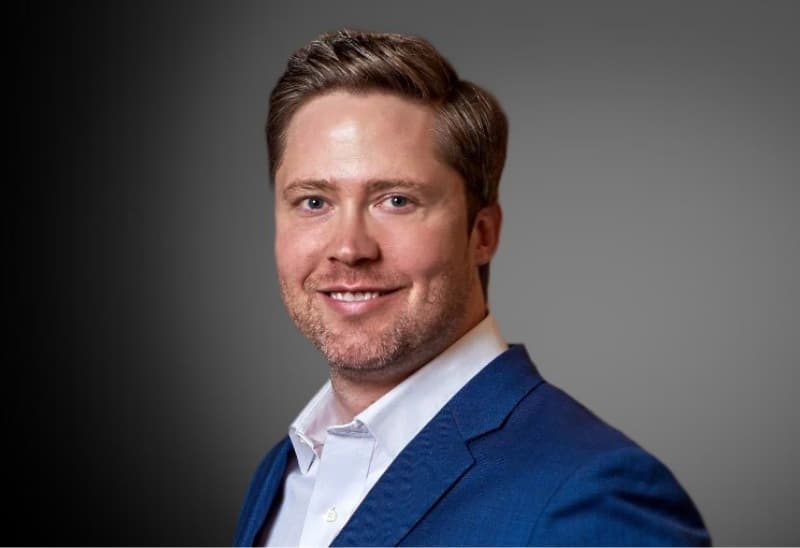 Meet Our Surgeon
Jules Walters, M.D.
Dr. Walters draws from his exceptional training, experience, and skill to create beautiful, natural-looking results. He is board certified in both plastic surgery and general surgery, and completed extensive training in both aesthetic and reconstructive plastic surgery. His memberships include:
American Society of Plastic Surgeons
Louisiana Society of Plastic Surgeons, President
American Medical Association
His credentials, integrity, and patient-centered approach make him one of the best-rated plastic surgeons in New Orleans.
Meet Dr. Walters
Credentials You Can Trust

Credentials You Can Trust

Morpheus8 vs. Microneedling: What's the Difference?
Unlike traditional microneedling, Morpheus8 leverages the benefits of radiofrequency energy and fractional skin resurfacing. We can adjust needle depth and range, customizing the treatment to the patient's needs and areas of concern. Morpheus8 technology allows us to go deeper than traditional microneedling to achieve optimal skin remodeling and repair. These treatment depths allow us to deliver more precise and dramatic results at a faster rate, simultaneously rejuvenating superficial skin and contouring targeted fat in a single treatment.
Am I a Good Candidate For Morpheus8?
Morpheus8 can be an ideal solution for patients seeking a nonsurgical approach to skin rejuvenation that requires very little downtime. Unlike other resurfacing treatments, it's effective on darker skin tones with little risk of hyperpigmentation. In addition to the face, it can treat other areas of the body, such as the chest, abdomen, buttocks, and legs. Patients with the following skin concerns often benefit from Morpheus8 treatments:
Sun damage, sun spots, and age spots 
Scars, hyperpigmentation, and rosacea 
Uneven skin tone and texture 
Fine lines and wrinkles 
Deep creases and lines 
Enlarged pores 
Stretch marks 
How Many Morpheus8 Treatments Will I Need?
The number of treatments you require depends on your treatment area and goals. Most patients need at least 3 treatments spaced 1 month apart—your skin will need time to heal and rejuvenate between sessions. You can expect gradual improvements after about a month and achieve full results roughly 3 months following treatment.
What Is Morpheus8 Recovery Like?
After your Morpheus8 treatment, plan for 1 to 3 days of downtime as redness, itchiness, and swelling resolve. You may also experience some scabbing or crusting for several more days. During this initial healing phase, it's critical that you avoid sun exposure, use gentle cleansers and moisturizers, and refrain from peeling or picking at the treated areas.
How Long Do Morpheus8 Results Last?
The results of your Morpheus8 treatment can last as long as a year or more if you take good care of your skin, use high-quality skincare products, and regularly apply sunscreen. Patients can also preserve their results by scheduling maintenance treatments to help sustain collagen production and further rejuvenate and restore the skin.
Your Best Begins Here
A series of Morpheus8 procedures can help you achieve more youthful-looking skin without surgery or a long recovery window. If you would like to learn more about Morpheus8 for skin rejuvenation in the New Orleans area, request a consultation online or call us at (504) 517-6200 to schedule an appointment.
Our Patients Say It Best
Read what real people have shared about their experiences at the MODERN Plastic Surgery & Medspa, from the results they achieved to the care they received along the way.
"I have had a wonderful experiece with Dr. Walters and his staff. Everyone is welcoming and friendly..."
"I am so happy with my whole experience at the Modern. Dr. Walters reputation and talent is why I made a consult appointment, his kind bed side manner..."
"Dr. Jules Walters is the best plastic surgeon around! I wouldn't have any cosmetic procedure done by anyone else. He is so professional..."
Dr. Walters and his staff are absolutely amazing! I am one month post op and already thrilled with my...
Zero complaints! I love that Dr. Walters is available at all times post surgery if you should have any...
Dr. Walters is great. I had concerns about my results being that my "before" had a couple restrictions....
Dr. Walters and his staff have been extraordinary from the beginning! They are always so sweet and willing...